SkaryguyVideo.com
GOLDEN DELICIOUS ARCHIVE
250 HOURS OF RADIO BROADCASTS 1992-2001
DONALD PACKARD AKA GOLDEN DELICIOUS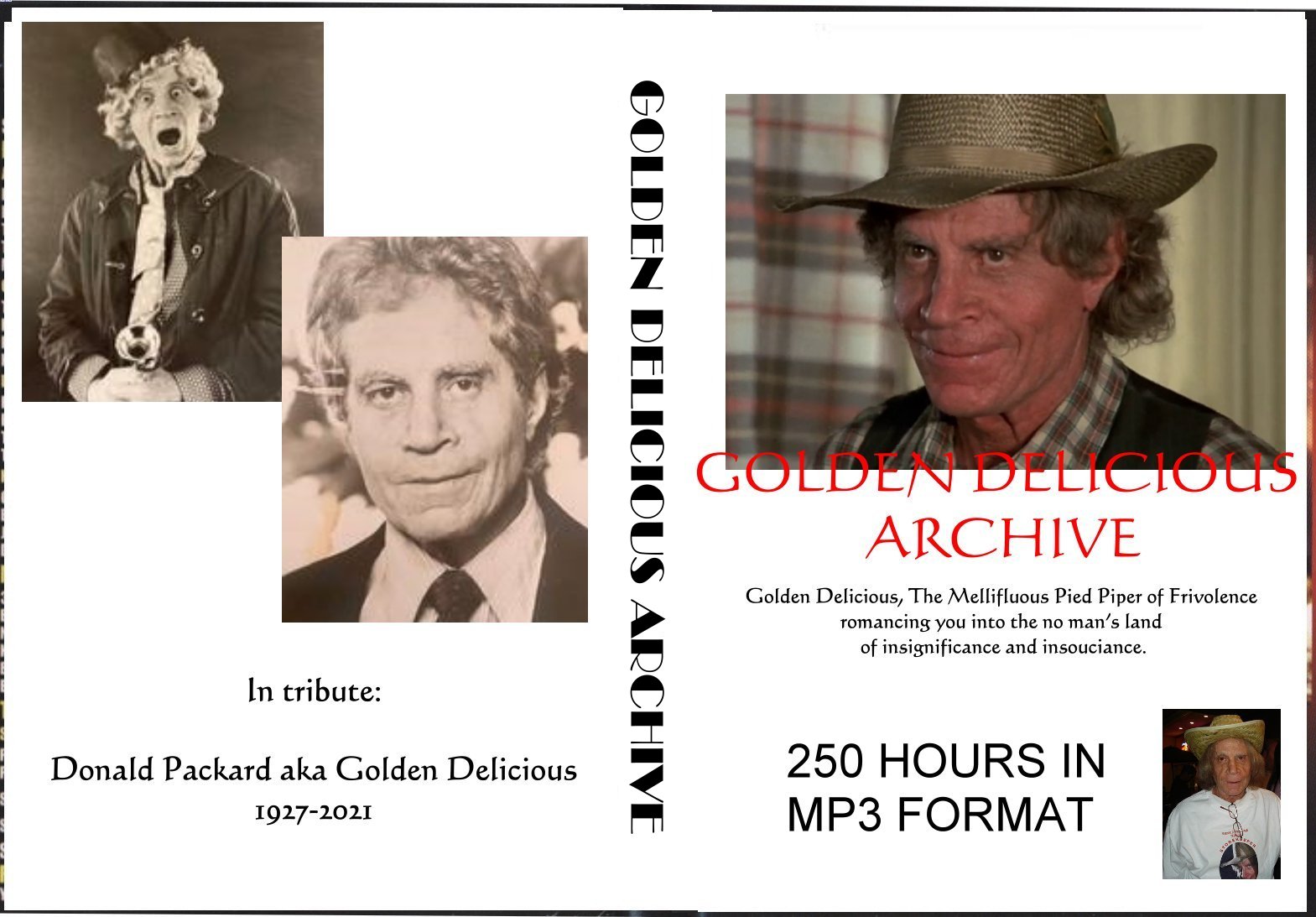 A project 8 years in the making, 250 hours of vintage complete Donald Packard (Golden Delicious) talk radio broadcast airchecks recorded off Salt Lake City radio from 1992-2001.
250+ hours of vintage Golden recordings on 2 DVD-Rom Discs in collector's case with cover art.
Anyone who does not swim in the wonderfulness of Golden D., is just missing one of the best parts of being enlightened. Truly the Zen of Radio.
GOLDEN DELICIOUS MP3 ARCHIVE
$199.99
Also Available:
Web content 1998-2016 Skaryguy Productions. All rights reserved