SkaryguyVideo.com
---
BURNS & ALLEN SHOW
19 DVD SET
125 EPISODES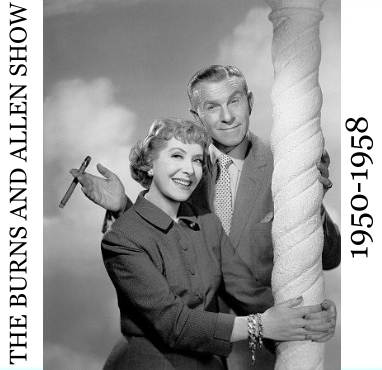 The format of the TV Burns and Allen show was simple enough.
It was set in the Burn's home, and cast George in the dual
role of on-screen narrator of the proceedings and straight
man for Gracie's scatterbrained but delightful involvements
with various people and situations. Gracie's cohort in many
of her predicaments was neighbor Blanche Morton, whose
long-suffering accountant husband Harry was as infuriated
by the girls' escapades as George was tolerant. George was
unflappable. He would simply turn to the camera, cigar in
hand, and philosophize to the audience.
George Burns and Gracie Allen were among the few successful radio personalities to make the transition to television in the early days of the medium. The George Burns and Gracie Allen Show exuded excellence, with a unique format, interesting plots, a great cast, and virtually non-stop comedy More featuring the unparalleled zany wit of Gracie.
BURNS AND ALLEN 19 DVD SET $65.99
Also Available:
CENTER>

Web content 1998-2003 Skaryguy Productions. All rights reserved