SkaryguyVideo.com
---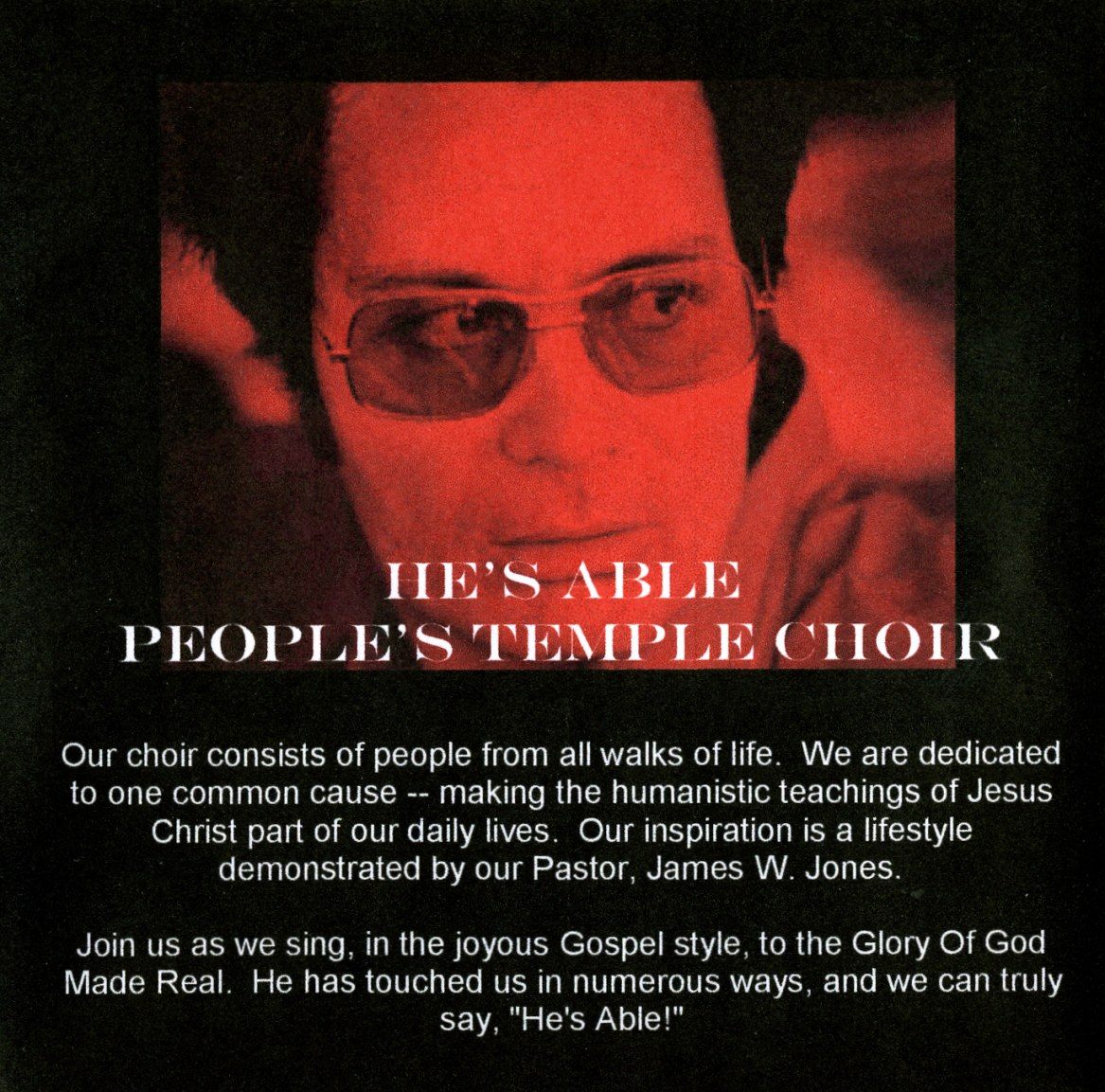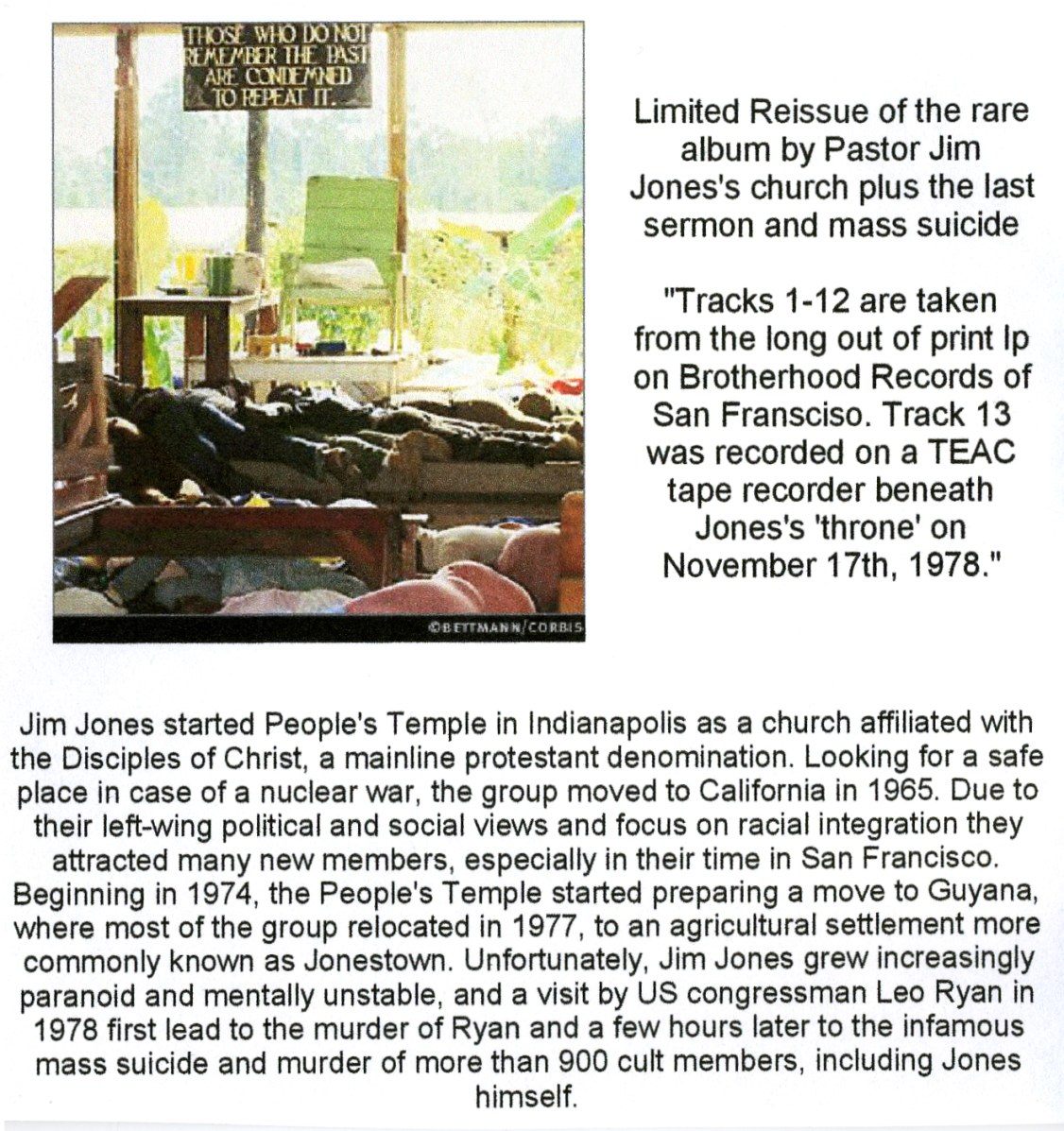 Peoples Temple became infamous for their charismatic and autocratic leader, the Reverend James W. Jones (more commonly known as Jim Jones). Espousing a mixture of Socialism, Communism and Christian religion, Jones ran the organisation in a dictatorial manner where both physical and sexual abuse became common. The end result being the truly horrific events at Jonestown in Guyana on November 18th 1978, where Jones had moved the group to escape impending investigation in the US.

In 1973 however, the Temple was located in sunny California. The location having been chosen as the most likely place to survive an atomic war. While there, the Temple choir recorded this gospel album.

Comprising several gospel standards, it was originally sold by mail order to help with the Temple funds and was released on Brotherhood Records of San Francisco. Unfortunately, it's message of hope has been destroyed by the hindsight of knowing the (presumed) eventual terrible fate of everyone involved in it's recording.

This CD reissue has been mastered from an original vinyl source, the masters were lost or destroyed long ago. The original album is rounded off by a bonus track titled "The Jonestown Death Tape" This comprises of (Q 042) recorded by Jones on the 18th as the people of the Temple died around him. As an exercise in sheer horror it cannot be matched.
HE'S ABLE - PEOPLE'S TEMPLE CHOIR CD $9.99

Web content © 1998-2009 Skaryguy Productions. All rights reserved