SkaryguyVideo.com
---
ONE STEP BEYOND
Complete Series
97 Episodes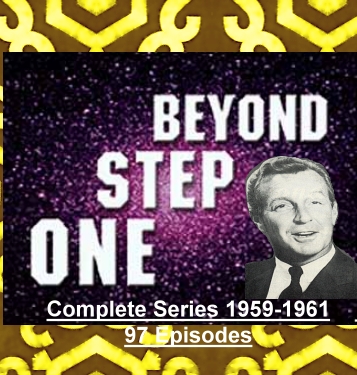 Outside the known is irreality, and one step beyond that is Surrealism.
John Newland introduces reported cases of supernatural phenomena, whose poetry is revealed in magnificent and almost brutally compressed dramatizations. All episodes are directed by Newland himself, a dab hand whose trademark is subtle, balletic camera work.
This series fed the nation's growing interest in paranormal suspense in a different way. Rather than creating fictional stories with supernatural twists and turns, this program sought out 'real' stories of the supernatural, including ghosts, disappearances, monsters, etc., and re-creating them for each episode. No solutions to these mysteries were ever found, and viewers could only scratch their heads and wonder, "what if it's real?"

ONE STEP BEYOND COMPLETE SERIES DVD
$49.99

Web content © 1998-2003 Skaryguy Productions. All rights reserved