SkaryguyVideo.com
---
HILARIOUS 1975 INSTRUCTIONAL/EDUCATIONAL FILM
SENIOR CITIZENS FIGHTING CRIME!
DVD $9.99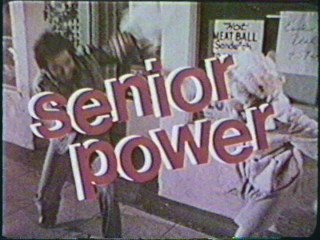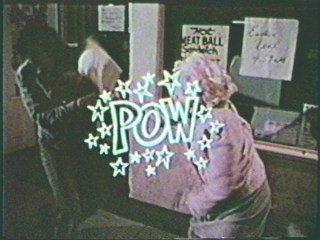 Senior Power is fantastic!
Film tries and fails miserably in its attempts to educate the Geritol generation with tips on combating crime.
Enjoy the incredibly bizarre roundtable discussion with many a senior and watch with amazement when little old ladies get purse snatched in dark allies, at grocery stores and grandpas get robbed at gunpoint in bank parking lots.
Quite a few teqniques are presented to the old folks for protection, some smart, some downright dangerous.
Included in the film is one of the funniest moments ever captured in an educational short: A moustached pervert delivers a sexually explicit phone call to a convelescing old lady in her 90's. Amazing enough, she looks thrilled to receive the call! Ultimately she gets her SENIOR POWER revenge on the deviant!
THIS FILM IS NOT TO BE MISSED.
THE PERFECT PARTY PICKER UPPER!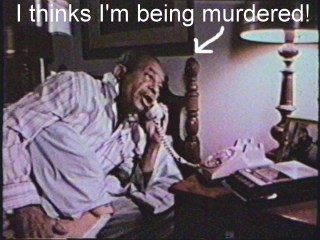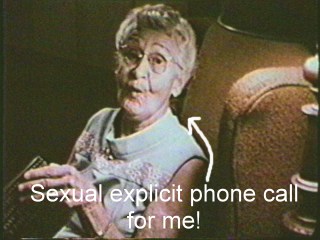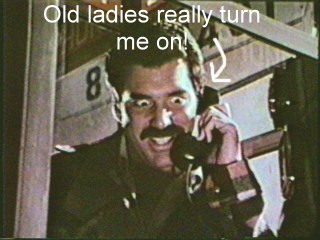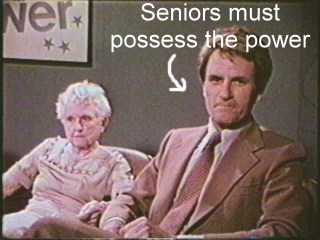 20 minutes/1975/Color/DVD video
Web content © 1998-2008 Skaryguy Productions. All rights reserved