SkaryguyVideo.com
---
MONDO SHOCKUMENTARY!
SHOCKING ASIA 1
AND
SHOCKING ASIA 2
Region 1/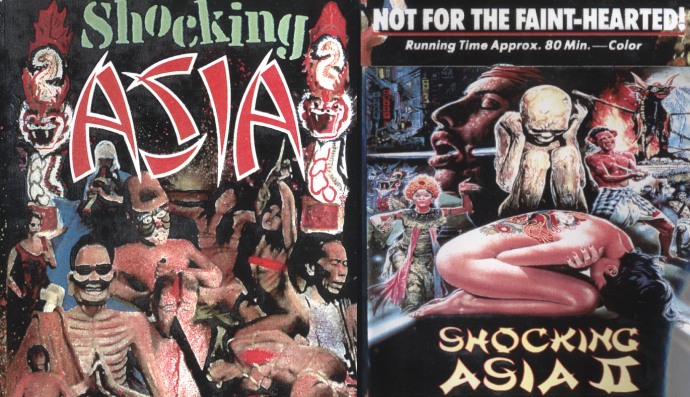 NTSC
A mind twisting chronicle of alien rituals and ceremonies practiced in the remotest areas of the mysterious East. Venture into the erotic temples of Kajuharo, Japan's vamipre bat and snake meat markets, and to the sin streets of Singapore. See the bloody self-torture of the religious mystics of Kuala Lampur, the flogging of the naked Saddhus of Calcutta and erotic tattooing. This and many other gruesome vignettes of the shocking world behind bamboo.
NOT FOR THE FAINT HEARTED.
SHOCKNIG ASIA 1 & 2 DVD $14.99
Web content © 1998-2003 Skaryguy Productions. All rights reserved