SkaryguyVideo.com
---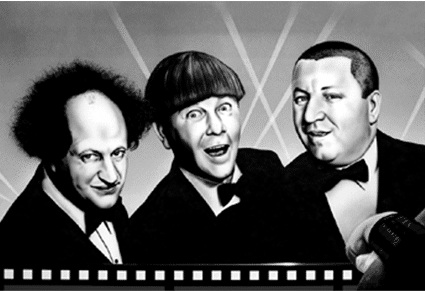 The Three Stooges
190 Original Shorts on 19 DVD's
Plus Bonus DVD Rare Three Stooges Documentary
The Three Stooges were an American comedy slapstick act in the 20th century.
Commonly known by their first names Moe, Larry and Curly and later Moe, Larry and Shemp.
They starred in movies and many short features that consisted of masterful ways of showcasing their extremely
physical brand of slapstick comedy.
The Three Stooges Premium Collection
$69.99
Web content © 1998-2007 Skaryguy Productions. All rights reserved